By
Phil
- 2 October 2018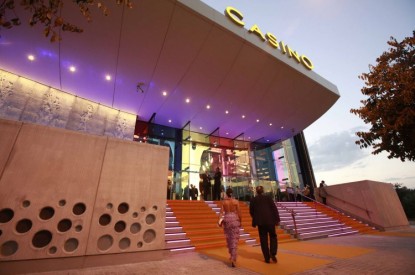 Cirsa Gaming Corporation has reported an operating profit of €90m for the second quarter of the year, 3.8 per cent more than in the same period last year.
As reported by the company on Thursday (27 September) in a press release, operating income stood at €358.9m 3.2 per cent higher than the previous year. These results, Cirsa pointed out, have occurred despite the "unfavourable impact" on their accounts of €2.9m, as a result of the devaluation against the euro of all Latin American currencies, such as that of Mexico.
However, the results of the second quarter do not include operations in Argentina because this country was left out of the Grupo Cirsa's purchase perimeter by the North American investment fund Blackstone. The company's operations in Argentina now operate as a separate entity under Cirsa founder Manuel Lao Hernandez. In the press release Cirsa highlighted the addition of the Windland Casino in Guadalajara (Mexico) and five new slot parlours in different cities in Spain, as well as the remodelling of its main casinos in Colombia and Panama, as well as in Valencia, Marbella and Las Palmas in Gran Canaria.
In Spain, the slots division was characterised by the "consolidation" of revenues in a "favourable" economic environment, as well as by the growth of its results thanks to the "La Perla del Caribe" slot machine and the implementation of efficiency and productivity programs in the logistics and commercial network of the company.
When it comes to bingo, the company highlighted the growth of the activity in traditional bingo and machines on the premises and the division as a whole has managed to grow when it comes to visitor numbers thanks to "proactive" commercial policies. Its sports betting division Sportium managed to maintain its position as market leader at a national level thanks in part to the deployment of 250 new points of sale in Andalusia.
Meanwhile in Italy, the company maintained its leadership position when it came to revenue generated from both AWP machines and in the VLT sector, despite the fact that Cirsa has had to reduce its fleet by more than 1,200 machines because of changes to Italy's gaming laws.
Cirsa Gaming Corporation owns 46 casinos, operates more than 39,200 gaming machines, 70 bingo halls, 188 gaming rooms, 3,000 sports betting points and more than 2,500 video lottery terminals in Spain, Italy and Latin America and employ 14,500 people
Related Stories