By
Phil
- 7 April 2020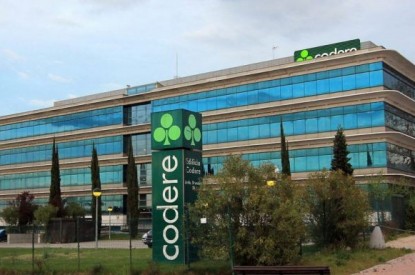 Codere has hired the Bank of America to head renegotiations with bond holders for a further two-year extension on debt maturity terms as bonds have sunk to historic levels. However Codere claims to have liquidity in order to avoid the closure of its gaming rooms and bingo halls for now.
According to Spanish daily El Confidencial the Bank of America was chosen at a board meeting last week. Sources familiar with the talks in the meeting, said that Codere's administrators analyzed the company's cash situation, hit by the forced closure of its establishments, including those in Spain, Italy, Uruguay, Argentina, Colombia and Mexico. Consequently, its only income comes from its online business, which is also suffering a sharp decline in activity due to the cancellation of sporting events.
Given this situation, Codere agreed to contract Bank of America to negotiate with investors the extension for two years, until 2023, the extension on debt maturity terms of €900m that initially expires in just over a year. These bonds, which a little more than a month ago were trading at €90 cents, have fallen to €35 cents.
At the end of last month the US rating agency Moody's downgraded Codere's credit rating from 'B3' (medium grade, with some speculative elements and moderate credit risk) to 'Caa1', (rated as poor quality and a very high credit risk).
Moody's justified its decision on the basis of the economic impact on the gaming company of COVID-19 which has caused the closure of its gaming rooms throughout Europe and Latin America.
"As a result, cash flows and liquidity are expected to materially weaken and given the currently more difficult market conditions, the refinancing risk associated with debt maturities in 2021 has increased significantly," explained an agency analyst. In addition to the impact of the pandemic on the gaming sector in general, the rating agency warns of Codere's "weak" liquidity situation, with a total of €142m in cash as of March 23, of which they were restricted approximately to €30m.
Codere has presented a temporary employment regulation file (ERTE) for 69 per cent of its workforce and is working on a number of scenarios to reopen its establishments as soon as possible. An ERTE allows Spanish businesses to suspend employment contracts or reduce staff hours indefinitely due to 'force majeure' circumstances, while applying for the state to pay a portion of employee wages.