By
Lewis
- 18 June 2014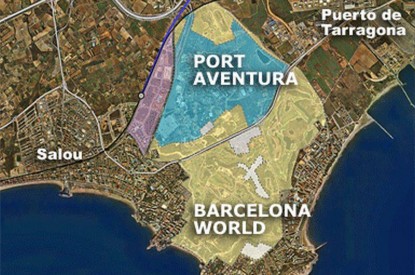 The Catalan government has launched a public tender for the granting of licenses for six casinos in the tourist and recreation centre (CRT) Vilaseca and Salou. The process is divided into two phases, the first to make a pre-selection of applicants and the second to evaluate proposals and award licenses. There is time until next July 25 to submit applications in the first phase, which will require a minimum initial investment of €300m and a commitment to deliver a presentation explaining measures to prevent money laundering.
On May 29, the Parliament of Catalonia approved the amendment of the Law on tourism and recreation centres, allowing the CRT Vilaseca and Salou gambling activities and gambling. By law, the authorisation for the installation and operation of casinos on a CRT should be conducted with a call for tenders by the competent authority, the Directorate General for Taxation and Game.
The competition is divided into two phases, two rounds: the first phase involves the screening of applicants and ends with a list of allowed applicants. The second stage involves an assessment of the proposals and the award of licenses.
The objective of the first stage is proof that applicants meet the requirements to participate and are both technically solvent in management fields and financially solvent. At this stage applicants must provide a commitment to introduce a manual on the prevention of money laundering in the second phase of the competition. There is time until next July 25 at 10 am to present requests.
In the second phase of the competition, which will start planning when conditions permit, will be evaluated proposals submitted by applicants admitted in the first stage and ends with the awarding of up to six casino licenses to CRT.
Minimum initial investment
Applicants must justify their economic status, as well as justify their technical expertise in the field of operation of casinos from a proof of relationship experience accumulated over the last five years including dates, location and brief description of the activities.
They must also show a commitment to make a minimum initial investment of €300m for each permit requested. This is the minimum investment required for the construction of each casino, hotels, shopping areas and other recreation activity that comprise the project.
Those interested can find all the information related to the first phase of the competition on the website of the Department of Economics (gencat.cat / economy) and can be requested at the address concurs.casinos.eco @ gencat.cat additional information or clarification required within 15 calendar days from the publication and entry into force of the decision.