By
Phil
- 3 January 2017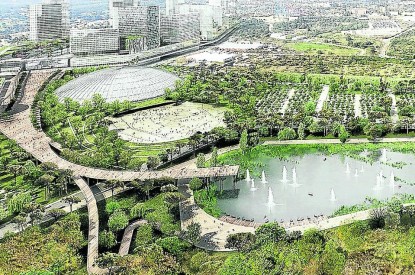 The Urban-Development Master Plan (PDU) for the upcoming BCN World in Barcelona (now known as the Tourist and Recreation Complex) has been approved.
Operators Hard Rock, Melco and Peralada the three companies interested in the leisure and entertainment complex now have three months in which to present their proposals.
Josep Rull Minister of Territory and Sustainability said that the new plan had been approved after a six month public consultation period and that a number of important changes had been made when it came to infrastructure as well as the protection of the environment. He also added that the new version of the PDU addresses the majority of the issues brought to the government's attention by a number of institutions and local councils.
As well as making a number of modifications to the plan, the government also released an economic study which was compiled by the Universidad Rovila i Virgili de Tarragona (The public University of Tarragona). According to the report, additional tourists spend will stand at between €860 and €1.145bn per year. The complex could also create 12,000 direct jobs, and once it has been open for a year could lead to 1.7m to 2.1m overnight stays in the area of Campo de Tarragona – a 21 per cent increase over present figures. Between 3m to5m visitors could visit the new complex a year.
Work on the complex will begin in the summer of this year. The new project will be far less ambitious than envisaged and will house less casinos and hotels than previously announced. However, according to President of Catalonia Oriol Junqueras a total of €2.5bn will be invested in the project which will create 10 thousand jobs. Gaming space, however, will be reduced drastically to just 4 per cent of the total space of the new project.
Currently there are four casinos in Catalonia and one or two more large scale casinos will be part of the newly established Tourist and Recreation Complex. Both Melco and Hard Rock are competing to operate a casino each while the Peralada Group in partnership with the Genting Group are also competing to be the sole operator and would run a single large scale casino in the resort. The three companies have deposited a bond of €2.5m each committing to buy land where the hotels, casinos and shopping areas will be built.