By
James
- 9 May 2023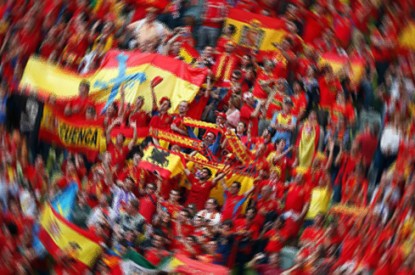 Alejandra Jacinto and Roberto Sotomayor, members of left-wing populist political party in Spain Podemos have put forward a number of strict measures as part of their manifesto. Both are running for the Madrid elections scheduled for the end of this month. The measures proposed by Jacinto and Sotomayor, candidates for the presidency of the Community of Madrid and the Mayor of the City Council of the Spanish capital respectively, could lead to the closure of nine out of ten bookmakers.
Among the regulations proposed by the candidates is the absolute ban on gambling advertising in all municipal spaces and a minimum distance of 500 meters between betting venues and centres frequented by minors, as well as between the venues themselves.
In practice, this would mean, according to Jacinto's own calculations, that "88 per cent of the existing premises" would currently fail to comply with this condition, " we are going to close 9 out of 10 betting shops in this region," she said.
For his part, Sotomayor emphasised that there was a "responsibility to deal" with betting establishments. The candidate said that that young people had been led to believe "that betting is a sport" and that this was doing "terrible damage" to young people.
The proposal received the support of the Izquierda Unida (United Left party), through its member Vanessa Angustia, who declared that the only solution is "to change the city and community model, and even if it is a legal business, it is dangerous and creates problems in public health".
The candidates emphasized the need to focus on prevention. They also raised the need for a new surveillance and inspection control plan by the Municipal Police.