By
Phil
- 26 June 2023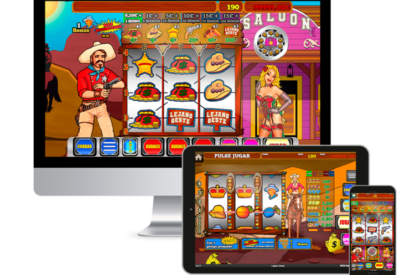 MGA Games, a Spanish company, and specialists in the production of localised content for the online gaming sector, launches Lejano Oeste, its third slot game from the "Hits 2023 by MGA Games" collection, in the Spanish market. An adaptation of the original land-based machine game that revolutionised the sector 15 years ago by introducing the video-reel to Spain, has now been brought to the online world.
The "Hits 2023 by MGA Games" is the new collection of 3- and 5-reel slot games that the company is presenting throughout this year and is hailed to be the new TOP 1 games for online casinos in Spain.
Lejano Oeste is the third title in this collection following the launch of Bowling and El Habanero, two other very popular games adapted from their land-based versions which have been very well received by players over the years and are now available to play online thanks to MGA Games.
The new 3-reel slot game has a Western theme, where users must fight to be the best gunslinger and avoid the Sheriff to win all the prizes. Duels at sunset, shootings in dusty towns, drinks from hipflasks and great music create the perfect Wild West atmosphere.
Lejano Oeste includes both lower and upper screen games, accessed by collecting bonuses and credits. In addition, and as a novelty compared to the original game, there is an accumulative mini-game in the upper screen game as well as multiple other traditional MGA mini-games (Gallop, Bullet, Multiplication, Saloon, and Reward).
On a technical level, this sports and adventure game comes with ultra-fast loading, themed symbols, and improved mathematics. A slot game programmed using HTML5 technology with responsive and Triple View design, makes the game compatible with all digital formats especially mobile devices.
The premiere of the latest MGA Games slot game aroused great interest among Spanish casino operators, who already received a preview of the attractive and powerful game at its presentation a few weeks ago in Madrid.
Lejano Oeste joins the set of original land-based slot machine games that MGA Games has brought to the digital environment. Games including Mina de Oro, Santa Fe Mix, the award-winning Gnomos Mix, Angels, Neópolis, Burlesque, Bowling and El Habanero. A list that will continue to grow throughout the year.