By
Phil
- 11 January 2019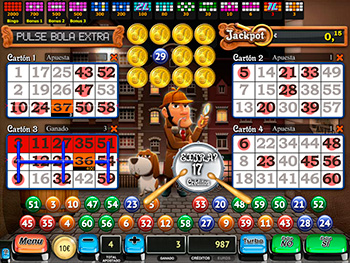 MGA Games, the online division of the well-known Spanish gaming company MGA, recently signed an agreement with 1xBet that will enable the international operator to expand their range of new online slot and video bingo games.
According to the team at 1XBet: "Online slots and video bingo games are extremely popular amongst our player base. We are very happy to have MGA in our portfolio, and we hope our players enjoy the content as much as we do. It is an honour to be working with the winner of the Best eGaming Technology Provider Award."
The new alliance will reinforce the presence of MGA Games on the ".com" markets in which 1XBet is already strongly positioned and online gaming is regulated or is on the path to regulation.
José Antonio Giacomelli, MGA's New Technologies Director, is very satisfied with the agreement reached. "1XBet is an international operator with a significant presence around the world. We are very proud that they have chosen MGA Games as a partner to increase their collection of reliable, quality content. It encourages us to maintain high standards of product and service quality, which, indeed, open the doors for us to international markets."
The games provided by MGA Games are fully integrated into 1XBet's product offer. The operator has access to the complete MGA Games catalogue, which includes some of the most successful games, such as the Lucky Dragon, Wild Africa and Cabaret slots and the Detective, Zeus and Castle video bingo games, among many more.