By
Phil
- 6 December 2017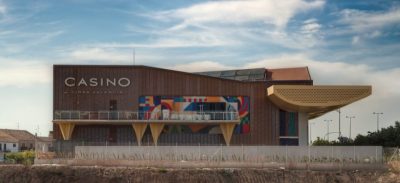 The Joint Commission in the Spanish Parliament for the Study of Drug Problems plans to discuss a motion presented by the political party Podemos next week, which seeks to prohibit gaming companies from advertising on television throughout Spain.
The initiative proposes to introduce changes to article 18 of the General Audiovisual Communication Law 7/2010, of March 31, which would prohibit the "commercial communication of sports betting and the commercial communication of games of chance and betting."
Podemos now considers gambling addiction to be a health issue due to the increasing size of the local gaming market. The motion comes after a series of interviews with associations dedicated to helping people with gambling problems in local press. Spokesperson, María Concepción Palencia, explained to newspaper La Información, that the group is seeking to modify legislation in order protect the most vulnerable sectors of society from a number of websites and applications that "provoke addiction."
Palencia argued that gambling addiction was incurable and that "any advertisement that encourages gaming will make the gambler relapse even after years." Podemos proposes moving towards advertising regulation similar to that used to combat tobacco and alcohol addiction.
Advertising of gaming in Spain has become an increasingly controversial issue of late. In October, The Audiovisual Council of Andalusia (CAA) called for new laws in Spain, which would regulate the advertising of gambling in order to protect minors, safeguard the rights of vulnerable groups of people and help to preventing gambling addiction. According to the CAA, 36 per cent of TV commercials are broadcast during child protection hours.
It is the second time in less than three years that the CAA called for change and highlighted the need for stricter control over advertising for the gaming industry. The body agreed to make the request for new laws after a report, prepared by its technical staff, showed that the Code of Conduct on commercial communications for gaming adopted by the sector in June 2012, were frequently not being complied with.