By
Phil
- 24 February 2020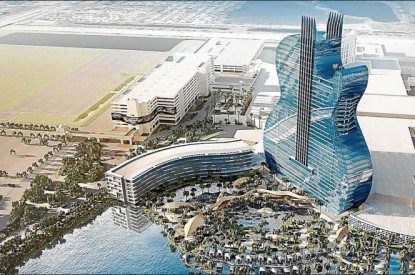 According to the Minister of Territory and Sustainability, Damià Calvet the sale of the land where the Hard Rock complex has to be built in the Recreational and Tourist Centre (CRT) of Vila-seca and Salou, could materialise in a few weeks time.
Calvet confirmed that the government was working "with all stakeholders" to complete this process before the expiration of the casino license granted on December 4 for a period of three months expires in March. The forecast is that the public company Incasòl will acquire the land from Criteria – the investment holding company of La Caixa Bank – and then sell it to Hard Rock for an amount estimated at least at about €120m.
The counsellor reiterated that this is "a strategic project" that will place the territory at "high levels, worldwide" in the field of conventions and quality tourism.
The official also said that the Government is continuing to work on the drafting of different urban plans that will have to be developed once Hard Rock has ownership of the land.
In December the Government of Catalonia extended the licence deadline for three months for the Hard Rock Entertainment complex in Vila-Seca and Salou. The permit had already been extended for six months after the government awarded the licence in May 2018. In May 2018 the Government of Catalonia declared via its Official Gazette that it had given Hard Rock Entertainment World permission to build a casino and leisure complex in Vila-Seca and Salou.
If it goes ahead the casino will be called Hard Rock Hotel & Casino Tarragona, España. The Hard Rock Entertainment World complex will include two hotels with over a thousand rooms, a large shopping area, along with entertainment facilities, and the casino. The casino could have as many as 1,200 slot machines and 100 table games making it one of the largest casinos in Europe. The company is reportedly planning to invest as much as €2bn into the scheme.