By
Phil
- 25 September 2018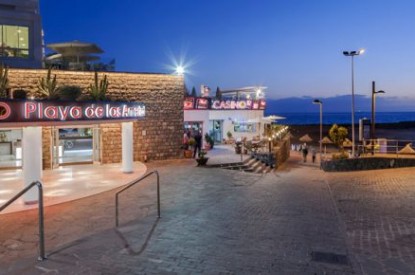 The three casinos in Tenerife have been put on sale and will be privatised under a new public tender. As reported in the islands official bulletin on Monday (September 24), the three casinos are now on sale for a total of €24.9m.
The Council headed by Carlos Alonso explained that the resources obtained after the sale of the three casinos "will be used to finance social-health infrastructures" on the island.
Bidders must submit a tourist investment project that must be made in one of the three municipalities where the casinos are located (Adeje, Puerto de la Cruz or Santa Cruz). The tourism project, which involves a minimum investment of €4.5m, may include both new work as well as the renovation of existing buildings. According to the terms and conditions, the tourism project should not take more than four years to complete and should be related to the running of the casino, although other additional tourist activities may be developed.
As for the 121 members of staff currently employed by the three casinos, the new operator must employ them for at least two years at the moment of the sale and guarantee all their rights granted to them under labour laws.
Companies interested in buying the casinos will have a period of 45 days to submit applications. Subsequently, another one-month period will be earmarked for the legal and financial review of the company, and another four months for the submission of bids. The intention now is to sell the three casinos together to make the offer more attractive to potential investors.
This is not the first time that the Council has tried to privatise the casinos. In 2014, the Council announced that it would sell off the Playa de las Américas casino. Later in the same year, it was revealed that despite three operators having reportedly expressed their interest, no one had come forward to buy the casino. With the submission date passing with no formal bids lodged, the Council opted to look into the reasons why no offer was made before re launching the tender process.
The most popular casino is The Casino Playa de Las Americas, which is located on the Costa Adeje – an up-market resort on the southern coast. Meanwhile the Puerto de la Cruz Casino is located in Tenerife's main tourist resort in the north of the island and The Casino Santa Cruz is located in the landmark 5-star Iberostar Grand Hotel Mencey in Santa Cruz.
The sell off will undoubtedly be met with fierce opposition from unions. In August workers for the three casinos in Tenerife came out in opposition of government plans to offer the casinos up for tender. In a unanimous decision workers from the three casinos agreed to take action against the move as reported by the General Worker's Union of Spain (Spanish: Unión General de Trabajadores (UGT) in the Canary Islands.
According to the UGT, the privatisation of gambling halls is due to interests "that have nothing to do with the general interest, and that of the workers." Last week the union reiterated its opposition to the move rejecting the sell off in the strongest terms and said that the two-year job guarantee for workers was "unacceptable."