By
Phil
- 23 February 2015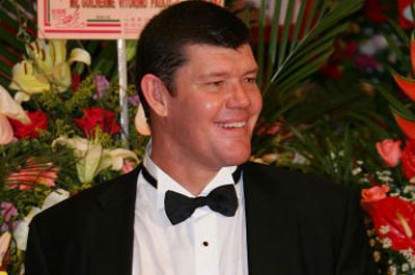 Australian casino owner James Packer has been told he is unwelcome 'in this lifetime' in Sri Lanka by the country's new Prime Minister.
Having withdrawn from plans to build a $350m luxury resort in Colombo, Mr. Packer's Crown Resorts has been told by Prime Minister Ranil Wickremesinghe to stay away.
He said: "Packer says he will not come. Who asked you to come? Please don't come – not in this lifetime."
The new government vetoed three casinos approved by the former government with Crown not willing to build the resort without a casino. The new government has also refused the five per cent tax rate that had been approved to Mr Packer. The deal would have seen Packer save up to $1bn in 10-year tax breaks.
Previous President Mahinda Rajapaksa wanted casinos in Colombo to boost tourism. They wanted to double the foreign tourist count to 2.5m by 2016. It had wanted to revamp an entire street along Lake Beira for new casinos, creating Sri Lanka's own mini Vegas Strip. The plan was to offer 10-year tax breaks on income generated from visitors.
Crown has planned to build Crown Sri Lanka, dubbed a must-see landmark resort located on Beira Lake in the Colombo resort district. The 5-star facility would have offer approximately 450 rooms and suites, signature dining experiences and entertainment offerings, conferencing and event spaces, gaming areas, retail outlets and a specially designed water feature attraction.
John Keells Holdings, Sri Lanka's largest listed conglomerate, was planning to invest $650m into another resort, marking the largest investment by a domestic company in Sri Lanka. The resort, which was due to open in 2018, would have included a 900-room luxury hotel, conference venues, a shopping mall, residential apartments, an office complex and a casino.
Whilst progress had been brisk throughout 2013, the plans stalled following opposition from Buddhist leaders amid concern over the proposed tax breaks for the project.