By
Lewis
- 5 January 2021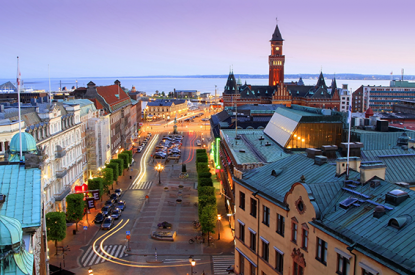 BonusFinder's latest research has revealed an acceleration in Swedes playing off-shore due to an overly burdensome regulatory structure that may yet be extended.
In May 2020, the Swedish government reviewed its iGaming regulations, amid worries of an upsurge in gaming during the pandemic. The result was a weekly spend cap for gamblers and tight rules on bonusing for new players.
Since then, Sweden's gamblers have been exploring the temptations offered by unlicensed gambling sites with unregulated bonusing and no spend cap. BonusFinder's report show this trend is growing, with a domestic market unable to compete with their unrestrained rivals.
In the short term, this has led to tens of millions of Euros in tax revenue lost by the Swedish state – with BonusFinder's report containing recommendations for the government to stop the loss and turn the industry around.
"Over-regulation is not working, which ultimately exposes the most vulnerable players to danger," commented BonusFinder.com's Managing Director, Fintan Costello.
Gustaf Hoffstedt, Secretary General of Sweden's gaming trade association Branschföreningen för Onlinespel (BOS), said: "BonusFinder's new data show us an alarming development on search words on Google aimed for unlicensed gambling in Sweden. This is something the regulator together with the industry should pay much more attention to."