By
William
- 9 January 2020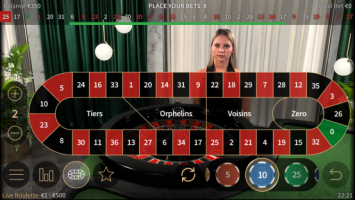 NetEnt Live has rolled out a new mobile interface for its roulette product designed to elevate the user experience and optimise performance across all screen orientations.
The new design includes a significant revamp of the portrait gameplay, introducing 18 Recent Numbers to improve usability. Landscape features 34 Recent Numbers, while dynamic camera angles and quick access to favourites and statistics are available in both views.
Players are now presented with an immersive video view at almost 50 percent and 100 percent of the screen respectively, transporting them to the heart of the game. Users can also bet exclusively with Racetrack, allowing them to easily and quickly place bets on groups or sections of numbers on the roulette wheel without resetting the main felt at the start of every game.
"NetEnt Live is committed to continually enhancing our product set with new additions and updates that deliver an unrivalled player experience," said Andres Rengifo, Director of NetEnt Live. "With our new Roulette mobile interface, we have once again raised the bar, developing a product that is primed to capitalise on the rapid shift to mobile."