By
Phil
- 1 September 2014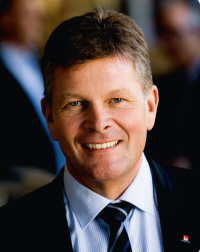 Svenska Spel, the state owned gambling monopoly and operator of the country's four casinos, has asked the government for permission to operate an online casino in 2015.
Svenska Spel reported a 6.2 per cent slide in profits and a decline in net gaming revenues to SEK 2.29bn (US $335,906) for the first quarter of 2014. It reiterated its desire to operate an online casino to improve its performance. The operator still showed a profit of SEK 1.243m (US $182,090).
Swedish online play at foreign sites already equates to seven per cent of the Swedish gaming market and represents 1.5bn in net sales.
Svenska Spel CEO Lennart Käll said: "If you look at our mission, it's a lot about us to provide attractive games, but at the same time be an alternative to what we call the uncontrolled gambling, to curb unregulated and illegal operators. The primary purpose is not to increase our revenues, but this is all about protecting the consumer and providing opportunities for gaming tools in a completely different way than available today in the market."
Sweden's gambling and lottery authority Lotteriinspektionen has reported that the first half of 2014 saw overall gambling revenues in Sweden drop by three per cent compared to the first half of 2013.
Lotteriinspektionen said the market had been 'sluggish' with only sports betting showing improvements.
Total revenues came in at SEK19.3bn with gaming revenues dropping by 11 per cent, compared to last year, falling to SEK7.8bn.