By
Phil
- 28 June 2021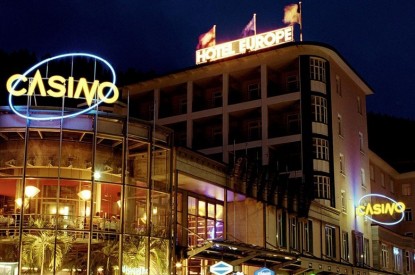 Casino777.ch, the online casino of Casino Davos, will soon be offering access to PokerStars, the largest international provider of online poker games, exclusively in Switzerland.
Casino Davos has signed an exclusive deal for Switzerland with PokerStars, allowing players at the Davos online casino, Casino777.ch, to use the full range of PokerStars again from July. .
Speaking to Fullhouse, Robert Kocher, Chief Gaming Officer Casino777.ch, explained that an app for iPhones and iPads should follow with a short delay. "The issue here is that Apple first wants to see that we are live and that everything works before it unlocks the app in the App Store," he explained
In order to comply with the legislation, players need an account with Casino777.ch. This is also where the deposits are made, which can then be exchanged in whole or in part for PokerStars dollars. Payouts are also made via the account at Casino777.ch, as is the support for PokerStars.ch. Anyone who already has an account at Casino777.ch can start playing at PokerStars right away.
The preparatory work for this launch has been going on for months.
"The project is not entirely without it," Mr. Kocher added: "All provisions of Swiss legislation must be complied with, for example with regard to player protection or the prevention of money laundering. We have worked closely with the supervisory authority, the Federal Gaming Board, for weeks and carried out operational tests."