By
Phil
- 15 January 2018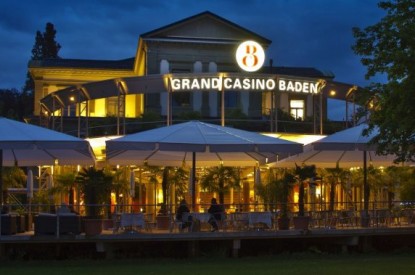 Having suffered from an overall decline in the Swiss casino market for several years, officials at Grand Casino Baden described the past financial year as a 'gratifying result.'
Profit was up by 1.3 per cent whilst visitor numbers were up by 4.4 per cent with 346,000 guests visiting the Grand Casino Baden over the year.
"In view of the difficult market conditions and the ongoing construction measures at Schulhausplatz, the 2017 results are a great success ", commented CEO Detlef Brose.
He highlighted Baden's entertainment strategy which includes the House of Entertainment as a main reason for the increase in attendance.
"With our versatile events, our high quality resturants and new products like Man's World Casino Edition, LiveBingo and the music weekend 'It's time to play' we offer our guests a very varied program. In addition, we further developed out guest club GrandWinners, we added new internally developed games such as Black James as well as adding a new slot area called the Corrida Lounge."