By
Phil
- 16 March 2023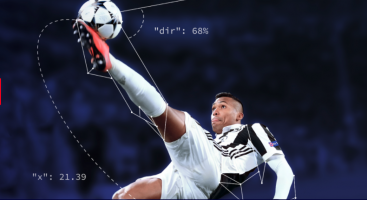 Sportradar Group saw a 30 per cent increase in revenue in 2022, reaching €730.2m compared with the prior year, driven by 26 per cent growth from Rest of World Betting and 78 per cent growth from the US.
Full year revenue exceeded the company's 2022 annual outlook range of €718m to €723m.
In 2022, the company strengthened its core betting business by increasing its wallet share with customers by selling its higher value products. Managed Trading Services (MTS) turnover volume grew 84 per cent to €19.4bn, the company's digital advertising product ad:s' revenue grew 69 per cent, and US betting revenue grew 101 per cent, extending its leadership position in the US. Furthermore, Sportradar continues to invest in advanced technologies such as trading algorithms, artificial intelligence and computer vision technology.  
Total profit for the full year 2022 was €10.5m compared with €12.8m for the prior year.  
Carsten Koerl, Chief Executive Officer of Sportradar said: "I am very pleased with our strong results driven by exceptional execution this past year. We saw excellent performance across all of our key performance metrics despite challenging macroeconomic conditions including a second consecutive quarter of positive Adjusted EBITDA in the U.S. Our continued long-term partnerships with leading global sports bodies, and innovation across new technologies such as artificial intelligence and computer vision and as important, a team passionate about delivering solutions to our clients, make us very excited about our growth in 2023 and beyond."
Ulrich Harmuth, Interim Chief Financial Officer added: "Our fourth quarter financial results illustrate the momentum we've built throughout 2022. We demonstrated operational leverage in our business model, despite making significant investments in our products and technology, streamlined our organization to be more customer-centric, and strengthened our balance sheet by repaying our debt. Our 2023 guidance of revenue growth and margin expansion reflects the investments we have made to date and the growing global sports market opportunity."
Sportradar signed new and extended multi-year agreements with FanDuel for official NBA data, NASCAR, Turkish Basketball Federation, Australian premier cricket competitions, and Tennis Data Innovations, in addition to launching integrity focused programs such as Athlete Wellbeing to support athletes' mental health. The Company also acquired Vaix, a pioneer in developing AI solutions for the iGaming industry.