By
Phil
- 21 May 2021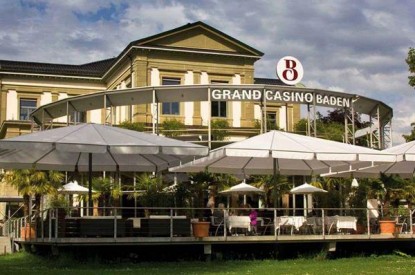 Stadtcasino Baden AG ended the 2020 corona year better than expected with a profit of CHF3.9m in 2020, around 11 per cent more than in the previous year.
The gross turnover in 2020 was CHF105m around 25 per cent more than in 2019. Stadtcasino Baden AG operates Grand Casino Baden, Casino Davos and the online casinos jackpots.ch and casino777 through its investments.
The group paid CHF43m of the income as a casino levy to the AHV and the canton of Graubünden, the canton where Casino Davos is located.
Due to the pandemic, the revenues in the classic casinos in Baden and Davos have been lower. In 2020, they generated consolidated sales of CHF51m, down from CHF77m in 2019. At the same time, the income from online casinos www.jackpots.ch and www.casino777.ch increased significantly. In 2020, the two online offerings contributed CHF46m, up from CHF7m a year earlier.
It should be noted, however, that 2020 was the first full year of operation for the two online casinos: jackpots.ch was launched on July 5, 2019, casino777.ch only started on September 9, 2019.
Chairman of the Board of Directors Jürg Altorfer said: "It is not possible to quantify which share of the growth rates is due to the pandemic and which are simply due to the growing awareness on the market. At the same time, the figures make it clear that the online casinos already became an important source of income in their first full year of operation and were able to compensate for the corona-related failures in Baden and Davos to a large extent."