By
Phil
- 28 July 2023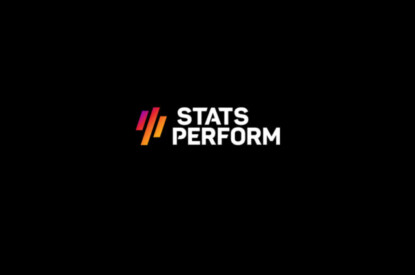 The Swiss Football League has become the latest federation to choose sports AI and content giant Stats Perform, the home of renowned Opta data brand, as its official data partner for the next three seasons. This collaboration will cover both the Credit Suisse Super League and the Dieci Challenge League, enhancing fan experiences and providing a strong platform to grow sponsors.
The SFL selected Stats Perform as their data partner because they wanted their fan experiences to be powered by comprehensive, deep, real-time, accurate statistics and insights – not just basic stats.
Stats Perform's extensive Opta football API delivers this depth, as well as intuitive tools and expert researchers that provide context and empower the SFL to create more compelling coverage of its teams and players, more easily.
Steve Xeller, Chief Revenue Officer of Stats Perform said: "We are thrilled to be partnering with the Swiss Football League as their official data provider. We are fortunate to own and operate the powerful Opta football data API that powers rich fan experiences for almost all the world's top football leagues. I'm especially pleased the SFL have chosen to add PressBox Graphics, Stats Perform's simple yet powerful visual content solution. It is smart Opta-powered tech to enhance social, news media and broadcasts with brilliant graphics before, during and after games, making it easier to attract and retain fan attention, as well as grow sponsorships."
The SFL become the latest federation to award official data rights to Stats Perform, following the recent news of Stats Perform's partnerships with Liga FUTVE (Venezuela) and the USL (United States), and its longstanding official partnerships across European and global football.
"With our experience and diverse product portfolio, including PressBox Graphics visual content, Stats Perform is the perfect partner for leagues of any size," added Steve Xeller. "We are committed to helping the SFL elevate the quality of its competitions and capture the attention of fans worldwide."
Frank Schaffner, Chief Digital Officer of the Swiss Football League said "We are excited to embark on this journey with Stats Perform as our official data provider. Stats Perform's unrivalled Opta data collection, distribution, and focus on innovation align perfectly with our vision. Their advanced AI technology and innovative solutions, including PressBox Graphics powered by deep real-time stats, will revolutionise the way we present our games and engage our fans. This partnership signifies our commitment to delivering high-quality experiences and memorable storytelling that enriches the on-field action for our fans, media and sponsorship partners."
The Swiss Football League official data rights form part of Stats Perform's extensive official data portfolio which also includes major football European leagues like the English Premier League, Spanish LaLiga, French Ligue 1, Italian Serie A, German Bundesliga and numerous other global competitions and sports.
Stats Perform's Opta football data API is also widely used by teams, broadcasters and journalists including as part of its innovative PressBox product suite and Pro Tools.