Tag Archives:
TruNarrative
AccountScore is to integrate open banking connectors onto TruNarrative's platform, enabling risk and compliance teams to integrate affordability scores to aid onboarding and monitoring of customers. AccountScore currently provides their open banking APIs and platform to financial services companies, tenant reference agencies and telecommunications companies, allowing them to verify information such as customer salary amount,…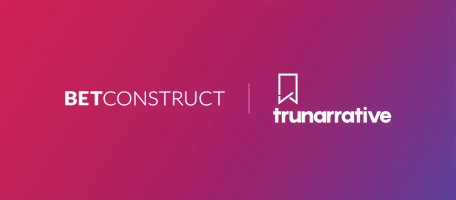 TruNarrative has   partnered   with   operator   and   gambling   platform   provider BetConstruct to enhance their compliance process. Under the partnership, BetConstruct will use TruNarrative's solution to improve onboarding, risk, fraud and responsible gambling procedures, initially allowing Vbet and then other operator partners on their platform to better meet regulatory requirements in markets around the world. BetConstruct joined…
TruNarrative has announced a new partnership with Playtech in which they will deliver a global compliance platform to the gaming industry. The partnership is formed in the context of increasing global regulatory requirements and challenges faced by the industry to build cost-effective compliance capabilities, whilst remaining adaptable to changing regulations and risks in multiple jurisdictions….