By
Phil
- 15 March 2022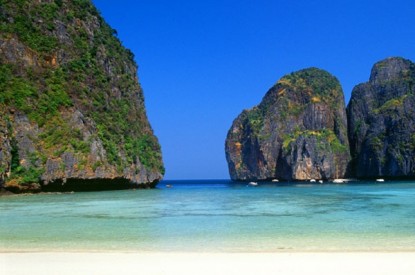 Brokerage firm Sanford C. Bernstein believes that Las Vegas Sands' new Asian project is probably focused on Thailand.
Sands Chairman and CEO Rob Goldstein detailed this week that the operator was in talks with a 'major country' in Asia where it wants to build a casino resort similar in size to Marina Bay Sands in Singapore.
Bernstein analyst Vitaly Umansky commented: "We believe LVS is hinting at a potential opportunity in Thailand which has seen an increase in interest from the government on looking at gaming legalization. This is not the first time Thailand has been talked about as a gaming opportunity. The market potential could be substantial; however, as with all gaming legalizations, the devil is in the details."
Back in 2015, Sands went public on its ambitions for Thailand with plans to develop a casino and convention complex in Thailand, close to the airport in Bangkok.
Krist Boo, the company's Vice President for Communications, was quoted back then as saying: "We want to invest in Thailand if we are given permission. It must be the kind of integrated resort as in Singapore. We have been searching for new investment not only in Thailand but also all places. Although Thailand has no casino act yet, if this about to happen, it is very interesting. We would love to have an integrated resort at a place close to the [Bangkok] city centre or financial centre, near the international airport."
Media reports back then linked Las Vegas Sands with developing an old railway depot site in Bangkok.
Projections back then pitched the introduction of casinos in Thailand as being able to generate yearly tax revenues of over US$2.8bn to the country, according to research carried out by Rangsit University's College of Social Innovation.
The study showed that a foreigner-only casino sector would reach gaming tax of TH$100bn far quicker than Singapore which took three years.
Thailand and Brunei are two of the biggest Asian countries without legal casinos. Countries neighbouring Thailand are home to at least 120 legal casinos with the vast majority being in Cambodia and Laos.
Last year, the House of Representatives set up an extraordinary committee of 60 people with the task of evaluating the benefits of a casino to boost tourism and the local economy.
Thai Prime Minister Prayut Chan-o-cha claimed in January that casinos could help the country out of COVID with Palang Pracharath Party (PPRP) leader Gen Prawit Wongsuwon saying: "Look at the countries around us. Our people visit those casinos too."