By
Phil
- 12 May 2020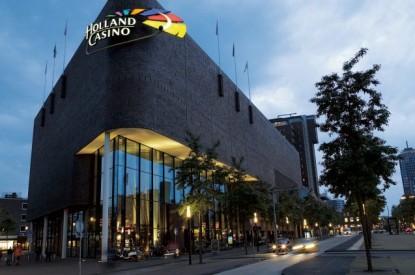 Holland Casino has slammed new measures introduced by the Dutch government as 'irresponsible' having been told it won't be able to reopen its casinos until September 1 at the earliest.
The gambling sector is one of the few in the Netherlands that has been instructed to keep its doors closed until that date, meaning a six-month closure in total, keeping more than 8,000 employees at home for months.
Suppliers of this sector are also extremely affected by this long closure. In addition, such a long closure now entails great risks, because players now have to seek refuge from illegal activities both on location and online. In recent weeks, the police have had to intervene hard at various locations in the country.
Erwin Lambaart, CEO of Holland Casino, said: "The long lock hold of the whole sector is in our view irresponsible given our history of providing safe and responsible gaming. It causes enormous economic damage to the entire sector. We understand that we should not be the first to open again, but to remain closed for another four months is really unwise and unnecessary. We are ready by 1 June at the latest to be able to open our branches fully responsibly in accordance with government guidelines."
The amusement arcade sector is in the same position. Frits Huffnagel, Chairman of amusements association VAN Kansspelen, said: "We are very disappointed with the news that the entertainment centers may only open on September 1. Recently, a lot of work has been done on an extensive protocol to open quickly again. In addition, there has been intensive contact with various ministries. It seems like last night's decision was made based on insufficient knowledge of the sector. The generosity promised in the press conference is only sufficient if 100 per cent of the costs are reimbursed. We have little confidence that this will also be the offer. We can open responsibly again, as advised by the Ministries of Justice and Security and Economic Affairs."