By
Phil
- 8 June 2023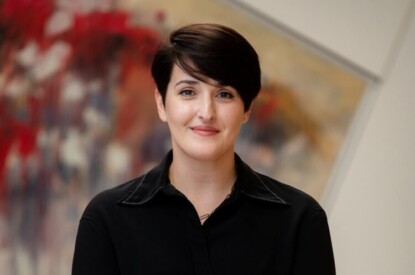 The Opening Panel at iGB L!VE (July 11 to 14, RAI Amsterdam) will include senior policy makers and advisors representing France, The Netherlands and Malta. The trio comprises Eric Sjöden, Presidency's Advisor, European and International Affairs, at French Regulator ANJ, Geraldine Huijssoon, Head of Analysis and Research, Kansspelautoriteit, The Netherlands and Dr Martina Cilia, Senior Legal Counsel, Malta Gaming Authority.
Sadie Walters, Clarion Gaming's Head of Production and the person responsible for curating the Conference programme, said: "iGB L!VE has gained a hard earned reputation for attracting the leading experts in their respective fields and I am delighted to confirm the participation of our three distinguished guests who will be sharing their insight and analysis with iGB L!VE delegates. The Opening Panel will explore how industry and regulators can continue to work in harmony upholding player protection commitments. Essentially, we will be exploring what the new era of Igaming in Europe will look like."
Eric Sjöden joined French Regulator the ANJ in 2018 and is the Presidency's Advisor in charge of European and International Affairs. He holds a PhD in European Union law on public interest with a particular focus on gambling legislation.
The Malta Gaming Authority, where Dr Martina Cilia serves as Senior Legal Counsel, is the single regulatory body responsible for the governance of all gaming activities on the island and has a stated vision of adapting Malta's gaming regulatory framework to evolving market needs as well as affecting international policy and promoting international cooperation.
Prior to the Opening Panel René Janssen, Chairman of the KSA will be providing analysis of the ban on untargeted advertising for online games of chance in the Netherlands. Advertising that is banned as of 1 July 2023 – ten days prior to iGB L!VE opening in Amsterdam – includes radio and TV commercials and public billboards. Sponsoring by online gaming providers will also fall under the ban after a transitional period. Advertising via the internet, including social media, targeted advertising, direct mailings and television on demand will remain permitted under strict conditions.
iGB L!VE provides a vital mid-year opportunity to connect with the industry's best Affiliates, Suppliers and Operators and in the process take businesses to another level of growth. The show provides insight and access to the most advanced online betting and game development, assists business owners to enhance player retention strategies and converts expert-led insights into tangible business growth strategies.