By
Phil
- 27 July 2022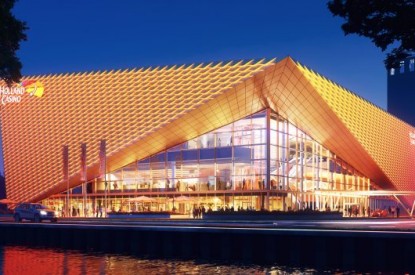 International Game Technology has extended its partnership with Holland Casino by launching a new version of the popular Mega Millions wide area progressive (WAP) jackpot in the Netherlands.
Players across the country now have the exclusive opportunity to spin for large-scale Mega Millions WAP wins on IGT's newly deployed PeakSlant49 cabinet with market-attuned games.
Guests at Holland Casinos' gaming venues can now enjoy IGT's highly entertaining Bubble Blast Trials of Atlantis and Spells 'n Whistles Mega Millions WAP games with custom graphics.
The Mega Millions WAP link spans all 14 Holland Casino locations and has a reset value of one million euros, the highest in the region. In addition to introducing new Bubble Blast games, Holland Casino upgraded its entire stable of Mega Millions hardware to IGT's performance driving PeakSlant49 cabinet.
"IGT's products have consistently provided world-class gaming experiences to our guests throughout the Netherlands," said Pieter Boers, Holland Casino Director Gaming & Services.
"As the sole operator offering the thrill of the largest wide-area progressive jackpot in the country, we are confident IGT's dynamic Mega Millions content and first-rate PeakSlant49 cabinets will entertain our players for years to come."
"Extending our partnership with Holland Casino solidifies IGT's commitment to providing customers with industry-leading solutions that drive performance on their floors," said Mark MacCombie, IGT Senior Vice President EMEA Gaming.
"Mega Millions' compelling content and life-changing jackpots have produced outstanding results for Holland Casino, and we are thrilled to continue delivering next-generation gaming options at their venues." 
Since its 2015 debut with Holland Casino, IGT's Mega Millions game has awarded ten jackpots of one million euros or more to lucky winners. IGT's new Mega Millions WAP allows players to play for five different jackpot levels with a minimum bet of one euro.