By
Phil
- 19 August 2019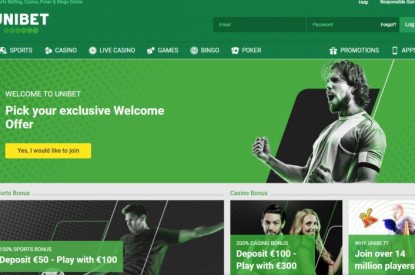 Dutch Gaming Authority KSA has imposed a fine of E470,000 on Trannel International Limited. This company, based in Malta, at least for a period in the second half of 2018 offered online gambling to Dutch consumers via the website unibet.eu. Offering games of chance without a license is prohibited.
Research by the KSA showed that online gambling was offered to Dutch consumers in the period August 11 2018 to December 27 2018. It was possible to pay with the Dutch payment method iDEAL and a Dutch-language chat service was available. Furthermore, the terms and conditions on the site included a list of countries whose residents were excluded from participation. The Netherlands was not listed here.
Games such as blackjack, roulette and poker could be played on the website. Sports bets were also offered.
KSA said: "Offering online games of chance is currently prohibited in the Netherlands. Under the current Betting and Gaming Act, it is not possible to grant a license for this, because the law does not provide for effective instruments for supervision. This situation is going to change. In February 2019, the Senate passed the Remote Gambling Act. It will probably be possible to offer legal online gambling from January 1, 2021. A condition for this is that a permit has been granted by the KSA. Permits are only issued under strict conditions. Until the new law comes into force, online gambling is by definition illegal. The Ksa takes action against this because it is not possible to check the fairness of the game, the prevention of gambling addiction and the participation of vulnerable groups such as minors. Providers that focus on Dutch consumers are being tackled with priority. This focus on the Netherlands can turn out in various ways, such as using the Dutch language and being able to pay with the Dutch payment method iDEAL.
Related Stories