By
Phil
- 8 April 2021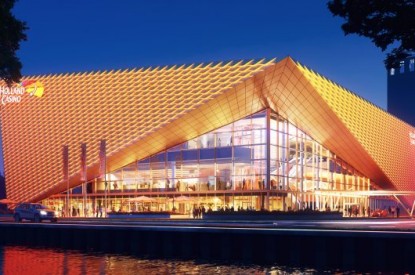 Holland Casino has confirmed that six of its casinos will be allowed to reopen towards the end of April as the government stages a series of pilot events to usher in the new programme of re-openings.
Casinos in Enschede, Venlo and Breda will reopen on April 24, whilst Amsterdam West, Utrecht and Leeuwarden will open on April 25. Every customer will need to have a free rapid Covid-19 test in advance at a location away from the casino itself. Guests may only enter with a reservation and a negative test certificate.
Holland Casino said: "We will receive further details and elaboration from the government later this week. As soon as we have the operational plan of action ready, we will inform everyone again. We will consult with the municipalities and will do everything in its power to carry out the pilots safely and responsibly. Our establishments are divided into various playrooms that can accommodate up to 30 guests at the same time. Upon entering, we ask you to choose a playroom. Because of the new measures it is temporarily only possible to visit us with a reservation and a Favorites Card or Xperience Card. Unfortunately it is not possible to make reservations by telephone or in the casino. Wearing a mouth shield is compulsory when travelling through our establishment. As soon as you have taken your seat, you can take off your mouthcap if you wish. We ask you to bring your own mouth mask."
Holland Casino's other casinos in Amsterdam Center, Rotterdam, Scheveningen, Zandvoort, Groningen, Nijmegen, Valkenburg, and Eindhoven, will remain closed until further notice.
Caption; Holland Casino Utrecht