By
Phil
- 24 June 2021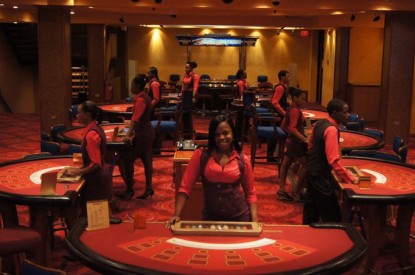 Senators in Trinidad and Tobago have approved the Gambling (Gaming and Betting) Control Bill, 2021, as it looks to generate TT$2bn from various taxes on casino-style gambling.
By regulating and taxing the industry it will generate tax revenues from the cost of gaming licences, taxes on table games and customs duty on imported gambling tables/devices as well as corporation tax.
Minister of Public Administration Senator Allyson West said that many gaming and betting operators had set themselves up private members clubs meaning that as of yet they haven't contributed any corporation tax.
Taxes on table games include $120,000 for every Black Jack table, $150,000 for every Caribbean Stud Poker table, $120,000 for every roulette table, $120,000 for every electronic roulette table and $24,000 for every slot machine.
The bill also sees the introduction of a $1m criminal penalty and a $250,000 administrative fine for any unapproved operators. Senator West believes the gaming industry in Trinidad and Tobago is worth $16bn a year with taxes so far not rising above $82m.
Under the new laws she believes that gambling venues will pay $2bn in tax, made up from $1.2bn in corporation tax and $500m in taxes on the games/
Finance Minister Colm Imbert said that a Gambling (Gaming and Betting) Control Commission would be appointed by the Cabinet or the minister. He explained that currently a lot of the gambling venues in Trinidad and Tobago were operated by people from Eastern Europe and the Far East, and there was a high level of irregularity reported.
He stressed that whilst the current Liquor Licence Act allowed bars to operate 20 amusement machines, any bar that operates more than this or offers blackjack or roulette will be treated like a casinos and taxed as such.
Caption: Dealers at Trinidad Club Princess