By
Phil
- 2 June 2021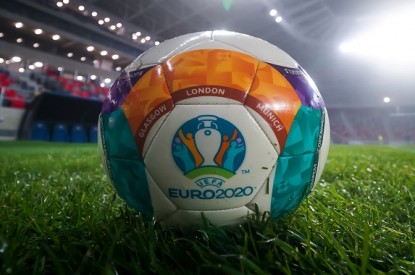 BETDAQ, the global betting exchange, has announced it will go commission-free on all matches at Euro 2020.
As part of its Euros offering, BETDAQ will be 0 per cent commission on every one of the 51 matches throughout the tournament as it reaffirms its drive to boost liquidity while continuing to offer a competitive commission rate versus its competitors. The 0 per cent rate applies to all new and existing customers.
In addition, BETDAQ has signed a partnership with former Premier League referee Mark Halsey, who will act as the company's brand ambassador throughout the competition. Halsey will produce regular blogs on BETDAQ's content site, Betdaqtips, and will also feature in social video content where he will offer his unique refereeing insights on all the big decisions and talking points.
BETDAQ's Head of Marketing Mark Harkin said: "At BETDAQ we are always striving to provide the best possible product we can, so we're delighted to announce that we're going commission-free on all Euro 2020 matches to all new and existing customers. Fans across the continent have been waiting for a year for the tournament to get underway and as a result we're expecting it to be very popular with punters, while we've further enhanced our offering by signing up Mark Halsey as a brand ambassador. Mark will be able to offer some really interesting views on many of the key topics throughout the competition and we're very excited to have him on board."
Mark Halsey, BETDAQ's Euro 2020 brand ambassador, said: "I'm really looking forward to working with BETDAQ for the Euros, where I'll be offering my opinions on some of the tournament's key decisions and talking points. The landscape of refereeing has changed a lot in recent years and with VAR now ingrained within the game, I'm sure there will be plenty of flash points to discuss over the coming weeks."