By
Phil
- 22 October 2019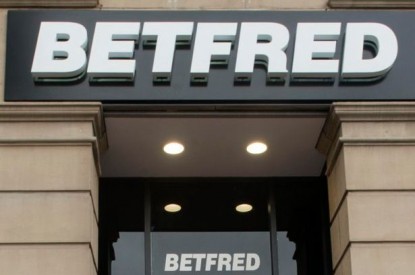 Online gambling operator Petfre (Gibraltar) Limited, trading as Betfred, will pay £322,000 for money laundering failures following an investigation by the Gambling Commission.
The investigation revealed the operator failed to carry out adequate source of funds checks on a customer who deposited £210,000, and lost £140,000, of stolen money in a 12-day period in November 2017. A customer being able to deposit and lose such significant amounts in such a short period of time clearly indicated failings in the effectiveness of Petfre's anti-money laundering policies and procedures.
As part of this settlement Petfre will return £140,000 to the identified victim and make a £182,000 payment in lieu of a financial penalty which will be spent accelerating delivery of the National Strategy to Reduce Gambling Harms.
The Investigation into Petfre was the result of information passed to the Commission regarding a customer who had been convicted of a £2m fraud and had been spending stolen money through several gambling operators including Petfre. This customer opened multiple gambling accounts in a very short period of time, making large deposits and experiencing significant losses. In respect of Petfre, over a 12-day period in November 2017 he deposited £210,000 and lost £140,000.
The management of this customer in relation to anti-money laundering (AML) raised significant concerns regarding the effectiveness of the policies and procedures that Petfre had in place and its management of risks to the licensing objectives. Since this incident Petfre has made improvements to its AML procedures to prevent a recurrence of the failings.
Petfre has acknowledged and accepted that there were shortcomings in the application of its AML controls and its policies and procedures, and has accepted that it failed to act in accordance with the Licence Conditions and Codes of Practice (LCCP), and the Commissions advice to operators (excluding casino operators) titled Duties and Responsibilities under the Proceeds of Crime Act 2002.
The Commission said: "Our investigation found, and Petfre accept, that there were weaknesses in its systems relating to how it managed this customer for anti-money laundering.The operator was able to demonstrate it has insight into the failings and has taken steps to prevent them recurring. The breach arose not from the absence of AML policies but of a particular shortcoming in control measures for which remedial action has been undertaken. There was an absence of any repeated breaches of a similar nature and the isolated nature of the breach."