By
Phil
- 25 July 2016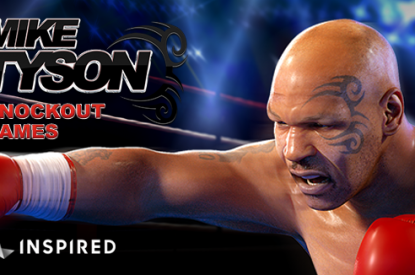 Inspired has launched its first Mike Tyson endorsed product exclusively with Betfred with the Mike Tyson Knockout Slot game now available to the Betfred estate across retail, online, and mobile.
The game features legendary boxer Mike Tyson, who has endorsed the Inspired suite of branded products for exclusive release.
An exclusive Mike Tyson Roulette game will follow suit, with Mike Tyson Blackjack and a darts based slot title in September. Inspired's hotly anticipated Mike Tyson Virtual Boxing will follow later in the year.
Betfred is one of the UK's leading retail and online bookmakers and Inspired is its exclusive supplier of VLT gaming machines, technology and games. Betfred has been offering Inspired's Virtual Sports across retail and online since 2001, and Virtual Sports on mobile since 2013.
Gerhard Burda, Chief Product Officer, Inspired commented: "It's fantastic to announce the first release in this long-awaited suite of premium games, and Inspired is delighted to be exclusively partnering with Betfred for its biggest release of the year. Mike Tyson is an iconic figure in the world of boxing, and this suite of games perfectly matches our vision of "entertainment with an edge", which he is so famed for, to players."
John Haddock, CEO, Betfred, said: '"This is going to be a knock-out! Betfred is delighted to be offering these unique products exclusively to its our growing number of customers. Inspired is renowned for offering innovative and exciting new content, and this Tyson endorsed suite of products is certainly box office."