By
Phil
- 6 September 2017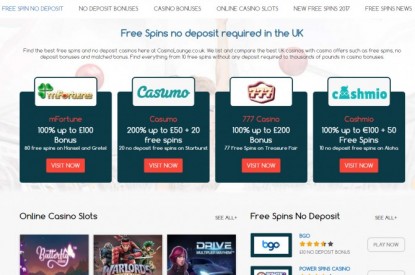 Better Collective has completed its first major acquisition in the UK market with the purchase of CasinoLounge.co.uk.
This acquisition comes shortly after Better Collective's significant acquisition of the Austrian affiliate, SportFreunde.
With bettingexpert.com being a popular player in the UK, Better Collective have a long-targeted growth strategy within the region, especially with the continued expansion of their casino presence.
CasinoLounge.co.uk started in 2013 as the brainchild of only two people, and joined the Cashmio organisation in 2015. With the recent growth of Cashmio, the owners of CasinoLounge.co.uk felt that it wasn't receiving the attention it deserved. The acquisition by Better Collective is mutually beneficial for all parties, as their experience and resources will help develop CasinoLounge.co.uk even further as Cashmio focuses on their own Casino business.
CasinoLounge.co.uk is Better Collective's first large acquisition in the UK casino market—but the ambition is to build on this achievement and continue forward in the UK.
Michal Kopec, Head of M&A at Better Collective said: "As an established affiliate, known in the UK market and with UK being a primary market for Better Collective we are happy to expand our portfolio with CasinoLounge.co.uk.
"We believe this will be a good step in our M&A activity, and that we have found a right moment for the two parties to enter into such an agreement that will see both sides benefit from this contract."
Maria Boelius, CEO at Cashmio said: "CasinoLounge.co.uk was originally a hobby project, and we are very proud of what it has grown to be. It is bittersweet to say goodbye to our baby, but we are in a position where it is in everyone's best interest to hand it off so we can focus solely on Cashmio.
We are happy to pass CasinoLounge on to an industry leader like Better Collective. We are sure that in their experienced hands, CasinoLounge will be able to develop even further."