By
William
- 19 May 2022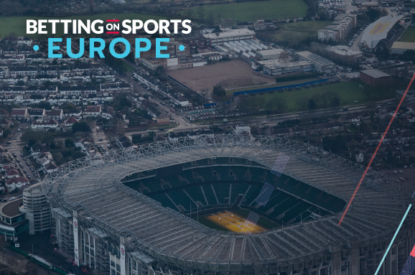 The Leadership track at the Betting on Sports Europe 2022 conference and exhibition is set to see some of the sector's most-influential executives sharing their insights on the key issues shaping the future of the industry.
The track, which is scheduled for the first full day (Wednesday 8 June) of the event at Twickenham Stadium, London, will open with a special SBC Leaders session about the changing nature of sports betting.
A panel comprising Charles Lee (CEO, Kwiff), Paris Smith (CEO, Pinnacle), Alexander Martin (CEO, SKS365), Werner Becher (Regional CEO for EMEA and Latin America, Sportradar) and Oren Cohen Shwartz (CEO, Delasport) will examine the impact of deploying more immersive technology, the growing role of personalisation, the type of content needed to appeal to a more dynamic generation of player, and which new verticals are becoming essential for operators. William Scott (Director, Warrenside) will ask the questions.
Rasmus Sojmark, Founder and CEO of event organiser SBC, said: "The SBC Leaders panel promises to be a fantastic way to open Betting on Sports Europe, as some of the sector's most-experienced executives discuss the major issues facing the industry, providing delegates with valuable information and setting the scene for the whole conference."
Attention will then turn to the trading room when the 'A New Era For Modern Trading?' session looks at the changing demands put on traders and how their skill sets need to evolve to meet them. Panellists include Ivan Gojic (Head of In-Play Trading, Superbet), Manos Lagopoulos (Senior Director – Managed Trading Services Europe, Openbet) and Jonathan Smith (Founder, Sportsbook Models).
Completing the morning agenda is the Affiliate Leaders panel, 'Exploring New Markets and Taking the Operator With You'. Those debating how affiliates and operators can work together more closely to succeed in new markets include Fintan Costello (Chairman, BonusFinder), Darren Colebrook (GM of Growth, Catena Media), Eitan Gorodetsky (Chief Product Officer, Speed Media Group) and Alex Beecham (Managing Director, Checkd Media).
Kicking off the action after lunch will be 'Up and Down the Risk Curve: Is How We Value Sports Betting Changing?', which will examine how buyers now calculate valuations for acquisitions and what executives can do to make their companies more attractive to investors. The expert panellists include Tom Waterhouse (Founder, Waterhouse VC) and Laura da Silva (Head of Sustainability, digitalRG.com).
The focus will then switch to technology for the final two sessions of the day, starting with the suppliers leaders panel on 'Strengthening the Business Case for Outsourcing the Tech Stack'. Speakers include Martin Dachselt (CEO, Bayes Esports), Uffe David (Head of Vendors, Danske Spil), Dave McDowell (CEO, FSB), Nikos Konstakis, (Chief Product Officer, Openbet) and moderator Dan Phillips (CEO and Founder, NEL Advisory).
Closing the track will be the CTO panel, 'Building a Cohesive Product Delivery Team', which will feature input from experts such as Hrafn Eiriksson (CTO, Smarkets), Nick Maroudas (Global CTIO, Kwiff) and Sotiris Charitos (CTO, Novibet).
Sojmark added: "It's great to see so many senior executives from the industry's biggest brands participating in the Leadership track, all ready to share insights into how the changes facing the sector are impacting on operators, suppliers and affiliates, along with ideas for how to cope with the evolving landscape."