By
Phil
- 25 July 2022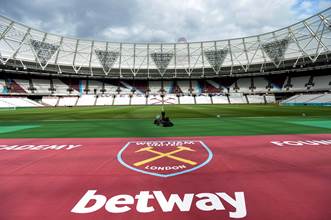 Over 100 people harmed by gambling have written an open letter to all 20 Premier League clubs asking them to vote in favour of a ban on gambling sponsorship ahead of September's vote.
Campaigners and people harmed by gambling had been calling on the government to ban gambling sponsorship in football as part of its review of the 2005 Gambling Act. However, the publication of their findings has been delayed due to turmoil in government and although their focus remains on government action, campaigners and people harmed by gambling are also calling on football to do the right thing and move away from this harmful form of advertising. A majority of 14 clubs would need to vote in favour of the ban for it to be approved. Premier League clubs voting to ban gambling sponsorship would be a watershed moment and a huge admission of the harm that gambling sponsorship causes – in essence, the moral argument would be won and would set a precedent for future bans.
Public Health England estimate there are 409 suicides linked to gambling every in year in England alone, with research finding that 700 gambling logos can appear during a single televised game of Premier League football. There are currently up to 1.4 million people addicted to gambling in the UK, so it is far from a "small minority", in contrast to what the industry and its lobbyists say.
The letter reads: "We are saddened that the Gambling Act review white paper has been delayed yet again, but the government are delaying the inevitable. We are in no doubt that one government one day will do what multiple European countries such as Spain, Italy, Belgium and the Netherlands have already done and restrict the obscene levels of gambling marketing in football.
"Despite our preference for government action, we still believe football can do the right thing regardless of what policy-makers do and when they do it. We will continue to campaign to parliament throughout this legislative process, but we are also urging you to vote to end gambling sponsorship. It is the very least your clubs can do to prevent the devastation we experienced from happening to anyone else."
"A vote to end gambling sponsorship must be the start of comprehensive action that extends beyond the front of your shirts. Doing it alone is incoherent. If you vote to accept the principle that gambling ads on shirts are harmful, then the same must apply to the same logos on sleeves, for the adverts that flash around your pitch, in your stadium and on your club's website.
"In doing so, you would be doing something that would be extremely popular amongst your supporters. There is overwhelming desire and evidence to end all gambling advertising in football, with nearly 100,000 fans signing petitions and dozens of UK and Irish clubs now surviving without it and campaigning against it."
It concluded: "We are not anti-gambling and you won't find one prohibitionist amongst us. We are not trying to stop your fans from having a bet on football, nor are we trying to completely end the relationship between gambling and football. Gambling should quite rightly be tolerated and available for adults should they wish, but it should not be promoted, especially in a globally-adored league where young people make up a quarter of the audience."