By
William
- 13 February 2023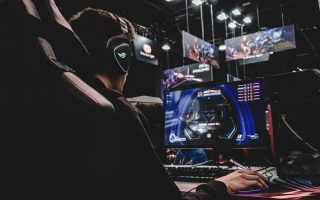 The Esports Integrity Commission has entered a three-year partnership with GG.BET. Unveiled at ESIC's Global Esports Summit, the agreement has been hailed as a 'major step forward' in promoting integrity and preventing corruption in esports.
As part of the partnership, GG.BET will support ESIC in producing its Anti-Corruption Tutorial, which aims to educate players and stakeholders about ethical behaviour in the esports industry. The tutorial will provide a resource for the industry, helping to foster a culture of integrity and transparency.
GG.BET has also expanded its Anti-Corruption Support partnership with ESIC by becoming a Tier 1 Anti-Corruption Supporter. This further reinforces GG.BET's commitment to creating a fair and secure environment for players and stakeholders in the esports industry.
"Over the past few years, GG.BET has invested a significant amount of effort into the development of esports. We have worked closely with teams and have seen the relevance of creating a safe and fair environment to ensure healthy competition in esports," commented Dmytro Voshkarin, CEO GG.BET.
"We are pleased to be working with ESIC, a partner with whom we share a common passion for bringing integrity to esports, and we believe this tutorial will be helpful in achieving this goal."