By
Phil
- 13 November 2017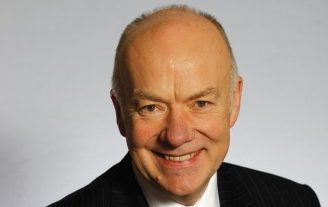 The Gambling Business Group (GBG) in partnership with Agile Gaming, has completed the development of a cashless payment system designed for the UK AGC and Bingo sectors.
With the use of debit card payments in gaming currently prohibited by a Statutory Instrument introduced as part of the 2005 Gambling Act, the GBG has produced a system that processes debit card transactions via an ATR intermediary kiosk.
Agile Gaming's Rob Wheeler, who has developed the system, explained: "Game Play Tickets are purchased at ATR's using certified contactless payment technology that is widely used within the worldwide vending industry."
He continued: "Prior to completion, all transactions are authorised with the cardholders' bank to ensure that the debit card used has not been reported lost or stolen and the transaction value and card usage falls within limits set by the banks. Additional checks by the ATR ensure that there has been sufficient time and information provided for an informed purchase decision, with the individual able to stop the transaction right up to the final confirmation. Game play tickets purchased at an ATR can only be redeemed at gaming machines with the TITO system typically supporting anti money laundering detection preventing digital cash from being immediately converted to physical cash."
Peter Hannibal, Chief Executive of the GBG said: "Contactless transactions have increased by 150% year-on-year and are set to increase four fold over the next decade. It is against this backdrop of exponential growth that the Gambling Business Group has been working on a solution to take the machines sector through to a time when the prohibition of debit card with machine use is eventually lifted by the DCMS. It is within the Secretary of State's power to rescind this prohibition once the DCMS accepts that debit card payments actually carry more responsible gambling controls than cash can ever do. Until this time we have to process debit card transactions via an ATR."
"This method of processing cashless transactions is already proving to work well in AGC and Bingo environments and is being rolled-out by operators right now. It is vital to the long term health of the sector that the DCMS lift the ban on the use of debit cards with gaming machines. There is clearly a misplaced nervousness around the use of bank cards with gambling, but everyone needs to realise that even the basic controls and information that such a change brings is a huge step on from anonymous cash transactions. Using an ATR as a temporary solution does not suit all environments and the Industry, the Gambling Commission and the DCMS need to work together to secure a long term solution before gaming machines become a marginalised feature on the high street."
The GBG has also produced a draft Code of Conduct with its members to further support the process and to help allay any misgivings from concerned parties.