By
Phil
- 9 March 2017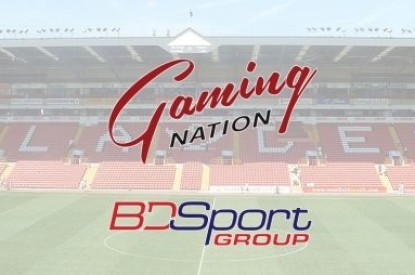 Gaming Nation has now bought BD Sport Group, a market leader for stadium betting services in the United Kingdom for £8,800,000 with an additional earn out provision of up to £2,200,000.
The acquisition was previously announced on December 13, 2016. As a result, Gaming Nation has attained a portfolio that includes 100 per cent of the shares of BD Sport Ltd., BD Stadia Ltd. and BD Deportes SL.
The acquisition extends Gaming Nation's portfolio into the stadium betting services industry while leveraging BD Sport's existing infrastructure and client base in deploying Gaming Nation's 5050 Central platform within the European market. The acquisition also provides the foundation and infrastructure to grow BD Sport's businesses in new stadiums via 5050 Central's existing relationships and combined services.
Gaming Nation President/CEO Scott Secord commented: "We are excited to have closed the acquisition of BD Sport Group and look forward to integrating the infrastructure and management expertise into our operations. The combined synergies of 5050 Central and BD Sport will provide a platform for growth in both companies in an aggressive and profitable fashion."
BD Sport was founded in 2007 to provide stadium betting services for sports teams and brands primarily in the UK football market. It operates stadium betting at 31 stadiums in the UK employing 9 full-time employees and over 1,000 match day staff. BD Sport processes more than 3m bets per season from football and rugby fans via its company BD Stadia Ltd., utilizing its own bespoke and hardware solutions developed over the last 10 years. BD Stadia Ltd. was formed in order to satisfy the demand for a better quality of service from betting providers in football stadiums. Their match day betting service is currently operational with clubs across the Premier League and Champions League including Manchester United, Manchester City, Liverpool, Arsenal, Chelsea, Tottenham Hostpur, Everton, Norwich City, Newcastle United and Sunderland.
Canadian-based Gaming Nation provides technology and information platforms to the sports and entertainment industry. The company's platforms include 5050 Central, an electronic real-time raffle system, and sports information websites Fantasy Guru, FantasyGuruElite and Pick Nation.