By
Phil
- 5 February 2016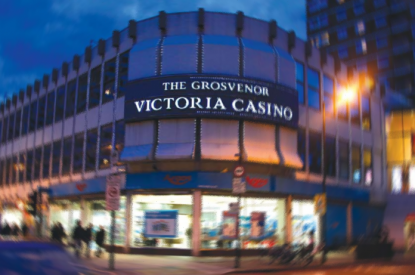 Grosvenor Casinos is set to become part of the Microgaming Poker Network (MPN), one of the world's most established online poker networks.
The transition will commence in the first quarter of 2016 to ensure that the customer experience is as seamless as possible.. Through this partnership with MPN, Grosvenor's players will have a wider choice of games and promotions.
Rory Cartwright, Head of Digital Poker comments: "At Grosvenor, we strive to create the finest poker experience for our players and this has been showcased for a number of years in our retail estate as the UK's leading poker provider. We are delighted to be working with Microgaming and launch on a poker network with such strong commitment to player ecology and software development."
Alex Scott, Microgaming's Head of Poker says: "I'm very happy that Grosvenor Casinos has selected us as its new poker vendor. They have been fantastic to work with since day one. The addition of the Grosvenor Casinos brand to the network will help to accelerate our growth in 2016, and the synergies between our MPN Poker Tour and Grosvenor's retail presence are very exciting."
In addition, Grosvenor Casinos will continue to provide its customers with superior levels of service and a unique experience through its events such as the Grosvenor UK Poker Tour, UK Student Poker Championship, and the annual Goliath – the biggest retail poker tournament outside of America. Online qualification and registration for these events will be available only at GrosvenorPoker.com.