By
Phil
- 4 September 2015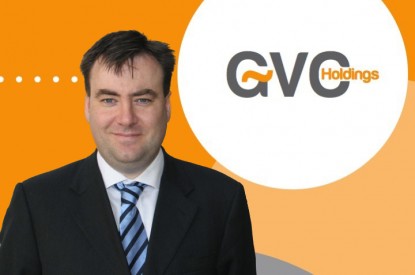 GVC Holdings has managed to fight off competition from 888 for control of Bwin.party with the latter agreeing to a deal from GVC that pitches the price of the online operator at £1.06bn.
Back in July, Bwin had agreed to a £900m cash-and-share offer from 888 but that deal was scuppered by GVC upping its own bid. Bwin said it opted for GVC's higher offer having considered its track record of integrating buy outs, such as that of Sportingbet in 2013, and the higher expected cost savings involved with the deal.
GVC will finance the cash part of the transaction via a €400m loan from Cerberus and the placing of £150m new shares.
GVC said in a statement: "The boards of GVC and bwin.party are pleased to announce that they have reached agreement on the terms of a recommended offer pursuant to which GVC will acquire the entire issued and to be issued ordinary share capital of bwin.party. The offer represents a value of approximately 129.64 pence per bwin.party Share based on the closing price per GVC Share at the close of business on 3 September 2015 (being the latest practicable date prior to publication of this announcement). On this basis, the Offer values the entire issued and to be issued ordinary share capital of bwin.party on a fully diluted basis at approximately £1.116bn. Following completion, bwin.party Shareholders will own approximately 66.6 per cent of the enlarged Group and will be able to participate in the future growth prospects of the enlarged group."
Philip Yea, Chairman of bwin.party, said: "In recommending the offer from GVC, the Board has taken into account many factors including, but not limited to, the headline value per share and the consideration being offered, the level, timing and deliverability of the financial synergies to be generated and the enlarged Group's growth strategy in an increasingly competitive marketplace. As a result of these and other factors, including the proven track record of GVC's management team in creating substantial value for shareholders, after a carefully managed and diligent review process, the Board has withdrawn its recommendation for the 888 offer and is now advising bwin.party shareholders to vote in favour of the offer from GVC."
Commenting on the Offer, Kenneth Alexander, Chief Executive Officer of GVC, added: "GVC is the natural partner for bwin.party considering our strong sports betting and online gaming pedigree. Sports betting is in our DNA and leveraging GVC's experience of successfully acquiring and restructuring online gaming businesses, notably Sportingbet in 2013, we look forward to merging the two operations to deliver long term value for combined shareholders. GVC has been working closely with bwin.party's management and has identified many talented individuals with whom it looks forward to working to ensure the future success of the enlarged business."
Not all analysts are impressed with the takeover though. Jason Trost, CEO and founder of betting exchange Smarkets, said: "The takeover of Party.bwin, one of the largest iGaming companies in the world, is the latest in a number of mergers and acquisitions in the betting industry. Companies like these have lost focus, concentrating too much on legal strategy, financial engineering and marketing but what really matters is the core product; making it more accessible, safer and more engaging for the customer."