By
William
- 3 November 2021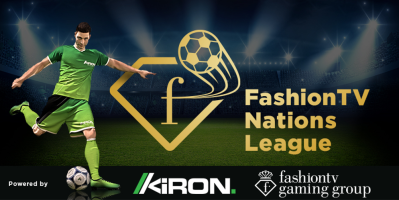 Kiron Interactive has released a new virtual football game in collaboration with FashionTV Gaming Group.
The first in a new line of products from the supplier, FashionTV Nations League follows a single-game format similar to the World Cup, featuring the 20 top teams from around the world.
Launching initially online via BetMan, Kiron's plug&play bet management system, the game will eventually be rolled out to the retail sector too.
In a first-ever for virtual games, FashionTV Nations League introduces real cheerleaders and captivating video content from the exclusive world of FashionTV between events. The package offers a combination of the most current virtual football formats, a selection of betting markets and content from the FashionTV brand.
"It's been a pleasure to work with FashionTV Gaming Group on this exciting new product and we're really looking forward to seeing how operators and players react to the unique features it brings to the table," said Steven Spartinos, co-CEO of Kiron.
"At Kiron we have a long list of successfully launched titles but it's always refreshing to occasionally work with a partner in bringing something unique and differentiated to the market. We're confident that FashionTV Nations League is going to resonate with players across the globe."
Shai Kaplun, COO at FashionTV Gaming Group, commented: "We choose our partners very carefully and for a product such as this, Kiron's credentials were the perfect fit. Its experience creating industry-leading content was apparent during development and you can see this in the execution of the final game.
"FashionTV Nations League is just the first in an exciting new line of luxury products, as FashionTV Gaming Group continues to innovate with its "Brand to Business" model and bring the luxury and glamour of the FashionTV world to industry leaders, new game formats and new players worldwide.
"We're very much looking forward to seeing how well the game performs and continuing to collaborate with industry leaders on a global scale."