By
Phil
- 23 January 2019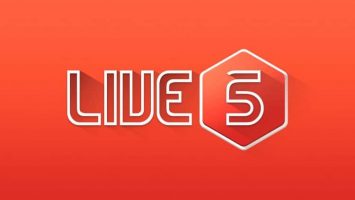 Live 5 Gaming will move to new offices which are double the size of its existing space in Staffordshire in March this year.
This follows a large number of new appointments during 2018, which will continue well into this year.
"We have expanded rapidly over the past year. Mat Parker and Andy Worley have bolstered our management team and we welcomed seven new games developers and graphic artists within a 12-month period," says Live 5 CEO Lloyd Butler. "We have further high-profile recruitment announcements to make over the next few weeks, creating a dedicated and vibrant team developing world class premium content for our partners."
"The quality of our content has improved significantly and promises an exciting 2019," he adds. "We are committed to an ambitious year of growth delivering premium content to our partners. To reflect on this success, we have rebranded Live 5 and we are redeveloping our website which will include a customer lounge area showing the latest content portfolio."
Live 5 are releasing an innovative portfolio of content throughout 2019 offering premium content for retail and online. With a game being released every month the first Live 5 Premium game goes live on January 24.