By
Phil
- 7 April 2015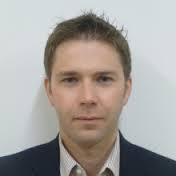 The Grand National is arguably the world's most famous horse race, and payments processor Worldpay predicts this year's running will be "the biggest Grand National ever" for online bookies.
With its huge field of runners and riders and regular long-odds winners, the marathon contest has been thrilling spectators since the 19th Century. It has also proved popular with bookmakers as the winning horse has been notoriously tricky to pick over the years, even for the experts.
Alan Watson, Vice President Gambling, Worldpay eCommerce, said: "The Grand National is always the most popular betting event in the sporting calendar and we are already seeing huge excitement around this year's race. Racing fans were emboldened by a Cheltenham Festival that saw bookies take a bit of a pasting and we anticipate that punters will pile in on Saturday afternoon. We expect this to be the biggest Grand National ever for the online bookies, and the fact Champion Jockey AP McCoy is riding the race for the very last time only adds to the drama."
According to Worldpay, last year's Grand National saw a 71 per cent increase in online betting activity and a 43 per cent spike in total betting value compared with the week before the event.
Mr. Watson added: "Technology has made it even easier to place a bet and watch the race online. You can expect a lot of people to be glued to their smartphones at 4.15pm on Saturday, in addition to the millions of people in pubs and homes around the country placing their bets online from the comfort of their barstool or sofa."
The Grand National is the most famous horse race in the world, offering over £1m in prize money. The race, which takes place at Aintree every year in April thrills more than 70,000 spectators at the Liverpool racecourse, with a further 600m watching on TV and online worldwide.