By
William
- 13 July 2022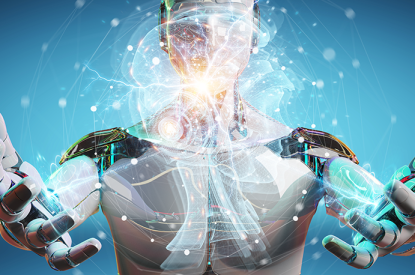 Real-time, cloud-based personalisation platform, Graphyte, has been acquired by Optimove.
Graphyte's offering will now integrate with Optimove's CRM marketing capabilities. With a Customer Data Platform at its core, Optimove offers marketing teams direct access to their customer data to build, test, orchestrate, and optimise hundreds of personalised CRM campaigns weekly.
The acquisition will serve to elevate Graphyte's status in cloud-based personalisation in the iGaming market, driving more operators to utilise its capabilities as part of their CRM marketing strategies carried out by Optimove's multichannel CRM marketing hub.
The move forms part of Optimove's continued investment in expanding its CRM marketing capabilities for the iGaming and sports betting industry following its $75m investment led by Summit Partners last year and the acquisition of personalised mobile marketing solution, Kumulos, in March.
Joint customers will benefit from synergies which will see Graphyte's models enriched with robust data from Optimove's CDP, while the models' results will be readily accessible within customer profiles inside Optimove for segmentation, activation, and analysis.
The acquisition will enable operators to provide players with realtime symmetric and personalised journeys. In addition to providing the end-to-end offering to iGaming and sports betting operators, Optimove, which has a significant non-gaming client base, will allocate resources to adapt and expand Graphyte's web and app personalisation capabilities to additional verticals.
"I'm proud to welcome Graphyte to the Optimove family," commented Optimove Founder and CEO Pini Yakuel. "As evident from this acquisition, and of Kumulos earlier this year, we're very serious about ramping up our never-ending quest to expand marketing teams' capabilities and effectiveness.
"Graphyte's machine learning and personalisation capabilities are way ahead of the curve. Combining those with our native customer data platform and multichannel journey orchestration engine will prove extremely valuable for both our client bases and the iGaming industry."
Utilised by some of the world's largest operators, Graphyte, founded in 2018 and employing 20, is a London-based startup built to fill the gap in the SaaS marketplace for a scalable Personalisation Engine to serve the betting and iGaming industry.
Operators including Entain, Sisal, 888, and others use Graphyte's Personalisation platform to serve AI-based product recommendations and dynamically personalise their web, native mobile sites, and mobile apps to engage customers in realtime through owned and paid marketing channels.
Gala Bingo has recorded a 35 per cent turnover uplift using Graphyte's web personalisation models and seen a 300 per cent increase in site visits when providing intelligent recommendations to players through emails, instead of traditional static emails.
Graphyte applies advanced machine learning to betting, gameplay, and browsing activity in realtime to make every interaction with a customer relevant and in the moment.
Unlike other personalisation engines that require technical skills to deploy model results, the company's flexible platform empowers marketers with complete control over how recommendations are made when testing and deploying personalised treatments without needing to make any changes to the core CMS.
"We couldn't be happier to join forces with Optimove as an integral part of their offering," added Damien Evans, CEO of Graphyte. "Optimove's CRM Marketing capabilities are second to none, and its dominance in the iGaming market is well-established.
"If you add to that equation Graphyte's market-leading machine learning personalisation capabilities, the result is a game changing marketing tool which will create unprecedented freedom for brands to realise their CRM Marketing visions.
"We're excited to receive this significant vote of confidence from Optimove, the leading CRM Marketing player in the iGaming market."