By
Phil
- 8 August 2017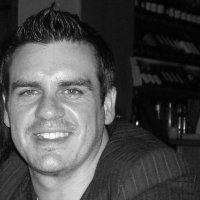 Digital messaging platform provider OtherLevels has significantly strengthened its senior team with the appointment of Andy Dellbridge as its new Head of Professional Services and Customer Success.
Dellbridge joins from Camelot, the operator of the UK's National Lottery, where he had been Head of CRM and Digital Player Communications since February 2016.
Previously, he headed the CRM operations at the Nationwide Building Society during a seven-year spell with the business.
As part of his new role, Dellbridge will be responsible for the management of OtherLevels' professional services function, which provides professional services ranging from implementation, strategic planning, and managed services, helping clients to maximise their investment in digital messaging.
Dellbridge, who will be based in the company's office in Shoreditch, London, said: "I'm thrilled to be joining OtherLevels and taking up this new challenge in my career.
"I worked very closely with OtherLevels during my time at Camelot, using its digital messaging techniques to improve customer engagement, loyalty and lifetime value. These services have a proven track record and I can't wait to help other clients as well as gaming operators realise the full potential of their own CRM campaigns."
Lance Standing, General Manager, EMEA at OtherLevels, added: "As the professional services side of our business continues to grow, we are delighted to welcome Andy to OtherLevels and he will become a key member of our team"
"Andy knows first-hand the work we do here, as our app messaging helped double Camelot's revenues during his spell with the operator. He also understands exactly how our experienced team creates and implements messaging strategies, campaign optimisation and managed services."
OtherLevels provides advanced messaging techniques such as app push, web push, inbox, interstitials, SMS and email, and all designed to grow a client's conversion and engagement rates, and all underpinned by OtherLevels Intelligent Messaging platform.
OtherLevels sophisticated capabilities include engaging anonymous users, hence enabling clients to identify, engage, and convert users without the need for re-targeting using expensive paid media.