By
William
- 22 January 2020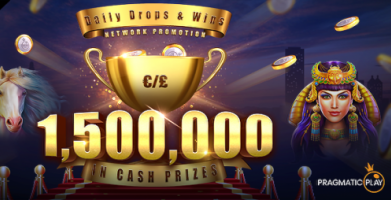 Endemol Shine Gaming and Pragmatic Play have announced a partnership for the hit drama Peaky Blinders. The 5-year deal which excludes the US and UK gives Pragmatic Play the rights to Peaky Blinders' online slot, live casino, instant win scratch cards and virtual sports. The first product featuring characters from the hit series – a video slot that sends the players back to the roaring twenties – is expected to come to market in May 2020.
Anil Mistry, Director of Games & Gambling, Endemol Shine Group, commented: "It's great to work with Pragmatic Play to create brand new games with the Peaky Blinders IP. It's one of our most iconic and promising brands and we are excited by the potential of this partnership."
Endemol Shine Group control rights to some of the most high-profile and creative IP in the world from dramas such as Peaky Blinders and Black Mirror, to animated hits Simon's Cat and Mr Bean, and popular global formats such as MasterChef, Hunted, Pointless, Tenable and Wipeout.
Melissa Summerfield at Pragmatic Play added: "Bringing forward a title like Peaky Blinders will definitely appeal to our customers and beyond, considering the tremendous success that the series gained since its launch. Peaky Blinders branded products will be yet another successful addition to our ever-expanding portfolio, and we trust that it will live up to the expectations."
The BBC One and Netflix series Peaky Blinders is produced by official brand owner Caryn Mandabach Productions and by Endemol Shine Group's Tiger Aspect Productions. Endemol Shine Group represent a range of global ancillary rights for Peaky Blinders which is distributed by Endemol Shine International across more than 180 countries.