By
Phil
- 20 March 2015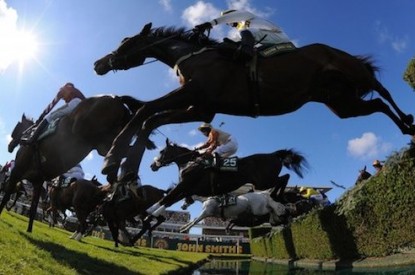 The UK is to introduce a new charge on bookmakers called the 'racing right' to improve the funding for horse racing to include more online betting companies.
The British Treasury said in its budget document that the new charge would be applied across the board. The Chancellor announced in his Budget speech that 'in the week after Cheltenham, we support the British racing industry by introducing a new horserace betting right.'
The Chancellor said: "The government will bring forward legislative proposals to replace the 1963 Horserace Betting Levy with a new Horserace Betting Right. The new authorisation scheme will apply to all bookmakers, wherever located, who take bets from British customers on British racing and will be administered directly by the racing industry."
The charge provoked mixed response in the British racing sector.
British Horseracing Authority Chief Executive Nick Rust, speaking on behalf of British Racing, welcomed the charge saying it was a tremendous boost for the tens of thousands of people across the country that derive their livelihoods from our sport.
"The Government, the Minister for Sport and Tourism Helen Grant MP and politicians from the major parties all recognise the importance of a fair and sustainable funding mechanism for British Racing," he said. "British Racing – its governing body, racecourses and horsemen – has a collective desire for a modern and direct relationship with the Betting industry, and believes that a Racing Right is the best solution to achieve this, and to secure the long-term prosperity of our sport and those within it. We are still in the situation whereby the vast majority of bets placed by punters outside of betting shops are making no contribution to the central finances of the sport. This is unsustainable, and there is recognition that this needs to change.
"We are extremely grateful in particular for the support of Helen Grant MP and Matt Hancock MP to help us reach this stage, as well as to all of those across the industry who submitted letters of support during the consultation period," he added. "The hard work will continue, throughout the forthcoming General Election campaign and beyond, and with the Betting industry, as we look to have a Racing Right introduced as soon as is possible. We remain committed to ensuring that a Racing Right works for all parties, and provides the right platform for the Racing and Betting industries to flourish together."
The charge was slammed by the Association of British Bookmakers though who said it was unworkable and would suffer from legal problems for years.
"The Racing Right is unworkable and the detail will derail it, leaving Racing seriously underfunded for a considerable length of time," the Association said: "It will be mired in legal and other issues for many, many years. Arguably the proceeds from the Right will not even be able to be distributed until legal certainty is obtained, with racing being the main loser.
Our members already pay 10.75 per cent of their gross profits from their UK horseracing business to Racing and, together with media rights and sponsorship, the transfer from our members to Racing is some £248m, an incredible amount that has to be enough. One has to ask where the £173m paid to racecourses for media rights goes? It is therefore incredibly disappointing that DCMS and Racing appear to suggest 10.75 per cent is a "low estimate" and that the Impact Assessment accompanying the Consultation models a 50 per cent GPT rate, an increase of close to 500 per cent. We are concerned that the fact that Racing has not sought to publically distance itself from the modelled rates shows the very real danger of Racing over-pricing the Right resulting in yet more litigation. We do however believe in a continued sensible dialogue with Racing to try and achieve a solution that meets the concerns of both these great industries."