By
Phil
- 20 October 2014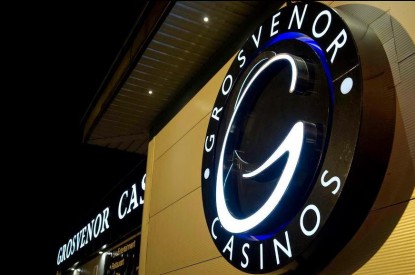 The Rank Group, owner of the bingo site Mecca Bingo and casino brand Grosvenor Casinos, has deployed SafeCharge's Secure Payments Platform, Risk Management and PCI Descoping solutions for all of its UK customer facing digital businesses.
As part of its commitment to providing best in class customer service, Rank wanted to find ways to enhance security around its customers' sensitive card data. After looking at a number of options, the company opted for SafeCharge's secure Payment Platform, and PCI descoping and Risk solutions because of its advanced technologies and industry expertise, as well as improving the customer experience.
By outsourcing the storing and transmitting of sensitive debit and credit card information to SafeCharge, Rank will reduce costs, manpower, time, and make the auditing process simpler.
SafeCharge's Risk Management Platform supports Rank's regulation compliance as well as its internal risk operations. A tailored fraud screening profile has been created for Rank based on the company's business model and risk strategy. These fraud prevention rules are processed in real-time allowing Rank's risk team to instantly handle transactions that are flagged for Manual Review or Rejected, thereby reducing the rate of chargebacks and eliminating potential fraud attacks.
"By utilising SafeCharge's solution we are able to enhance our customer experience whilst giving us a solid payments presence. SafeCharge has vast expertise and experience in implementing similar systems within the gaming industry. We are confident that by improving our payments platform, we will be able to offer our customers an even higher level of protection against possible fraud," said Lesly Clifford, Head of PR at the Rank Group Plc.
"SafeCharge is committed to delivering innovative technologies for online and mobile payments. We are proud to be selected as a payments partner for a key online gaming group such as Rank," stated David Avgi, CEO, SafeCharge. "We have put every measure in place to ensure that Rank is satisfied with our innovative products and services."