By
Phil
- 29 March 2021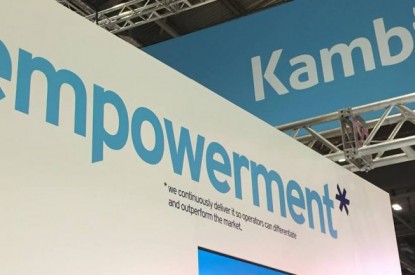 Kambi achieved record-breaking financial results in 2020, delivering a 28 per cent increase in revenue alongside a 27 per cent rise in operating margin.
Kambi signed with four new partners in 2020, with Churchill Downs, Four Winds Casinos, the Belgian National Lottery and JVH gaming and entertainment group joining the industry's premium sports betting network. The provider is the trusted sports betting partner to more than 30 operators on six continents, demonstrating its expertise in compliance and the strength of its flexible technology in successfully completing 50 online and on-property partner launches in 2020.
It was a year in which Kambi demonstrated its scalable model, with growth in revenue far outstripping costs, to deliver its strongest financial performance yet, a remarkable achievement in the circumstances. Impacts of the pandemic included a near complete suspension of sports, with the latter part of Q1 and the majority of Q2 only offering a minimal sporting calendar.
CEO Kristian Nylén said: "Despite the disruptions of the year, 2020 saw Kambi record its most impressive financial performance to date, posting revenue growth of 28 per cent and an increase in operator turnover of 38 per cent. Our revenue growth in the second half of the year highlights the underlying health of the business, showing our ability to respond successfully not only to the lockdown situation, but also ensure resources were in place as major sports returned."
Lars Stugemo, Chairman of Kambi, said: "With temporary retail closures forcing a change in consumer behavioural habits, the drive for digitalisation has quickly gained pace compared with 12 months ago as we've seen a dramatic consumer shift towards online channels. As a predominantly online business, Kambi and its partners are in a great position to benefit from this change. Kambi's partners benefited even more than normal during those difficult months of 2020, largely due to not having to contend with the material fixed costs an in-house sportsbook operation demands."
Mr. Nylén added: "State-by-state regulatory efforts continue to gather pace, with increasing emphasis being placed on mobile and online in addition to on-property wagering. Our record of delivery in the US speaks for itself. We are now live in 14 states, having achieved market firsts with our partners in 10. We have a diverse group of partners with ambitious plans to capitalise on the ongoing spread of regulation, and we look forward to helping them to make the most of the opportunities this affords.
"We also made large strides in Europe throughout 2020. Extending our contract with long-term partner LeoVegas was a significant milestone that expanded our relationship to cover all the sports betting brands within the wider LeoVegas Group. In addition, we also signed new partnership agreements with the Belgian National Lottery and JVH gaming & entertainment in the Netherlands. With a close eye on promising developments in Latin America and Canada, 2021 is another year in which Kambi has the potential to significantly grow our global reach," he added.