By
Phil
- 17 August 2015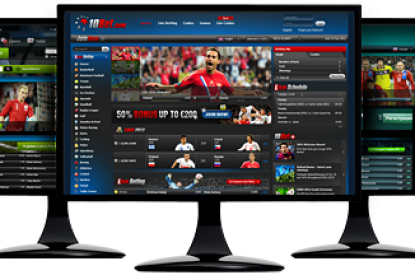 SBTech will be rolling out fresh cashout features and industry leading live-streaming capabilities to its operators during the third quarter of the year.
The brand new cashout function, which gives players the option to sell their bets back to the operator, is the latest in a series of house-developed solutions to revolutionise the in-play product.
Itai Zak, SBTech's CEO, said: "With live-streaming and cashout, players can follow the action as it unfolds, changing their betting strategy accordingly. Not only does this encourage a wider outreach and high lifetime value, but it also gives players a real confidence boost."
As the popularity of in-play betting – with the accompanying thrill of watching the game and making real-time predictions – continues to gain momentum, the firm is also introducing high-quality live-streaming on a huge variety of games. This involves complete technical integration for operators with three of the industry's leading video-streaming providers.
"The fast-pace of in-play is one of the main drivers behind SBTech's thirst for new features and formats," added Mr. Zak. "Players want to find great live coverage and betting markets in one place, and once they find it, they're loyal for life."
The company also offers sleek visualisations for players who prefer the urgency of live statistics. This dynamic approach means that players can chose to bet on multiple games at once, or delve deeper into micro-markets whilst betting on a single match.
Shoring up its reputation as a master of live betting, SBTech believes its powerful new features can give operators the edge.
"Our watchword is flexibility," said Mr. Zak. "Everyone has different requirements in the dynamic world of in-play betting, so we want to give operators a choice of what works best. The exciting addition of cashout and live-streaming really does prove how committed we are to innovation. Our ambition to create the best in-play betting experience in the industry undoubtedly helps to keep us one step ahead."