By
Phil
- 23 January 2018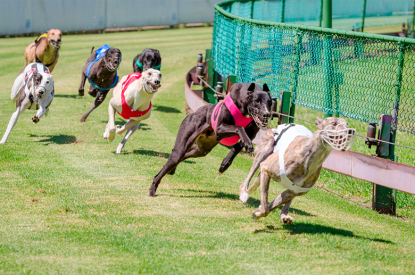 SIS, a trusted supplier of betting products to retail and online operators, has announced the launch of a dedicated new greyhound channel, available in March.
The channel will incorporate SIS's exclusive greyhound rights from eight British tracks and three Irish tracks, as well as quality virtual greyhound racing, providing a betting event every three minutes throughout the day.
Operators will have access to a market leading 42 meetings a week via the new channel, and the majority will be broadcast during prime-time afternoon and early evening slots, which means that the channel offers more live races at peak times, when customers want them, compared to alternative services on offer.
A key feature of the new SIS Greyhound Channel will be the quality of the live pictures, as SIS will be broadcasting the greyhound racing with three camera angles vs current live pictures which feature one camera angle. This will greatly improve the viewer's racing experience. The live pictures will be complemented with quality virtual racing in between live races, to ensure continuous short form betting opportunities.
With over 30 years' experience in delivering trusted and reliable greyhound content to bookmakers around the world, SIS are the leading trusted supplier globally, and now supply 95 per cent of the UK retail market, 90 per cent of the Spanish retail market, and the largest online operator worldwide.
Paul Witten, Product Director at SIS, said: "Our dedicated greyhound channel will be the market leading greyhound channel on offer to operators, with high-quality pictures, multi-angle viewing, rapid replays, and top quality virtuals.
"Our teams have been pro-active in working with stadia to ensure they optimise their greyhound offer, and the stadia have increased investment in infrastructure and greyhounds trialling recently, to ensure the most competitive racing product possible in 2018. Coupled with quality virtual racing, our new channel provides operators with frequent short form betting opportunities which will help increase dwell time in-shop and online."