By
Phil
- 18 August 2016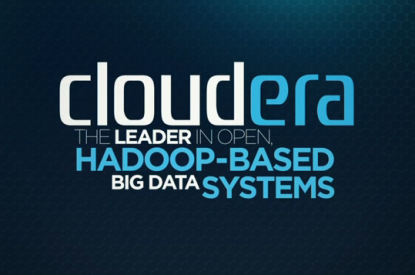 Cloudera, a global provider of secure data management and analytics platform, is working with Sky Bet, to deliver real-time services and targeted promotions to improve the experience for gamers and sporting punters across the country.
Sky Bet is using Cloudera Enterprise to deliver real-time services and targeted promotions that improve the user experience, differentiate the brand in a busy marketplace, and critically, increase revenue.
When Sky Bet first came to market, it shared an enterprise data warehouse (EDW) with its parent company. However, as Sky Bet grew, executives recognised that a traditional EDW platform could not provide the scalability and performance the company needed to support its dynamic business requirements. While many companies seek to complement an EDW environment with an Apache Hadoop-based platform, Sky Bet replaced its EDW with a Hadoop environment using Cloudera Enterprise.
Sky Bet now easily integrates a wide-range of data into the platform and shares the data with downstream systems, including customer relationship management (CRM) and decision support systems. In addition to pure transactional data, Cloudera's technology allows Sky Bet to ingest behavioural data, (such as web analytics) and third-party data sets, (like market pricing data), to improve machine-learning accuracy and expose richer data sets.
"Promotions are massively important to our customers, and for our business, so we needed to deliver a better experience from our customers' point of view," said Andy Walton, Head of Data, Sky Betting and Gaming. "We can now calculate and fulfill complex rewards for over 100,000 customers in around 10 minutes instead of next day, and we'll soon move to a world in which we process these transactions in seconds."
"With the ability to also assess key marketing opportunities in real-time, including propensity to buy, cross-sale opportunities, and customer value, there will be even more opportunities to improve the end-user experience. The ability to make decisions in real-time is a massive opportunity, and key to our ongoing success," added Mr. Walton.
There's a lot of money at stake in online gaming and sports betting, and a fast and scalable analytics environment helps Sky Bet to closely monitor its liabilities and effectively manage its risk.
"One of our first use cases was to help our trading department better understand our liabilities at any point in time," said Walton. "When it comes to understanding our risk, there are a huge number of permutations, but with the processing power of the Cloudera platform, we can run through different combinations of outcomes and give our trading department insight that simply wasn't possible with our previous warehouse."
The platform's flexibility enables staff to conduct both batch and real-time processing, and advanced analytics on the data as needed. For example, real-time data processing is the enabler for processing money-back promotions even faster. "We can respond to what's happening in real-time and so really improve customer satisfaction. Sky Bet's analytics and BI teams can also conduct ad-hoc queries on the data far faster than before, and change parameters to uncover business trends and patterns," Mr. Walton finished.
"Sky Bet is a fast moving e-commerce business and its customers typically interact with its products many times each day, so it needed a data pipeline that could run magnitudes faster and support real-time calculations.
"With the legacy EDW, it had to wait until midnight each day to process the data, and because it was a big batch, it would often take hours to process, so it was always working with old data. Now Sky Bet has access to real-time, rich data sets, and this is helping it bring more bespoke, relevant offers to its customers, and as a direct result, it is increasing revenues and reducing churn rates too," added David Pieterse, vice president, EMEA at Cloudera.